Falls Creek's first ski club, Falls Creek's first ski lodge and still the benchmark for family snow holidays. 
It began in 1940 with 22 members and 15 pounds. 
Formed in the small settlement of Bogong, near Falls Creek, the original vision to establish the Bogong Ski Club was sparked by keen skiers working for the State Electricity Commission (SEC) while having a yarn around the fire. 
As pioneers of the Bogong Ski Club, these enthusiasts could possibly lay claim to founding the site for Falls Creek.  Once a lone lodge on the pristine mountain, the family friendly club is still going strong on the now bustling slopes. 
Initially they used SEC transport and facilities to ski on the Bogong High Plains, later to choose a site at the present day Falls Creek, developing into the well established club we know today.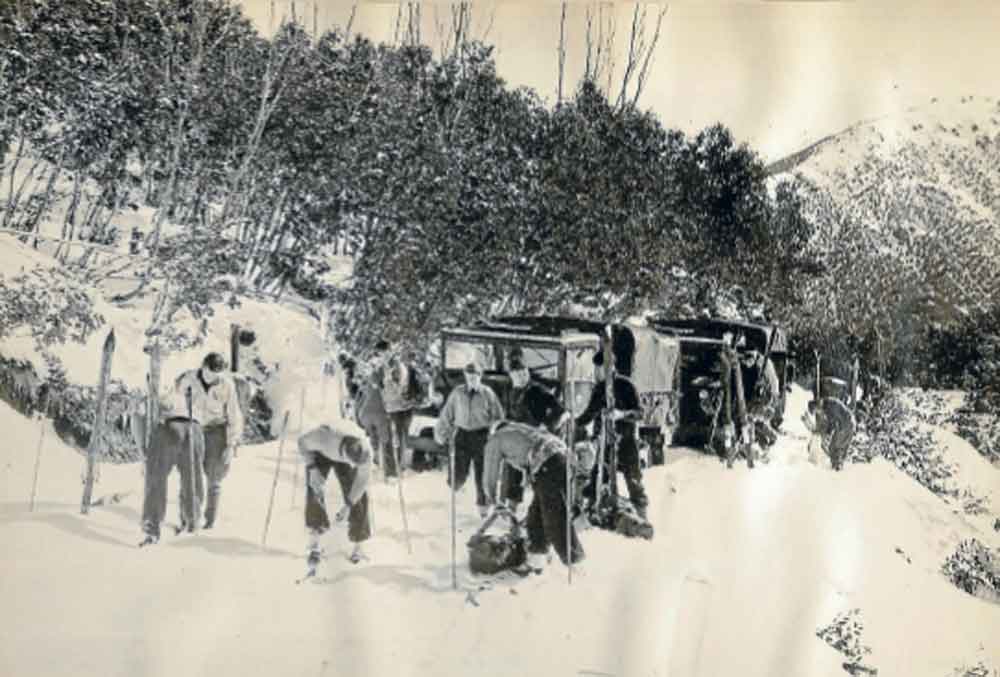 THE BLITZ
An old SEC vehicle at the end of the road near Falls Creek.  From there to the lodge it was a long walk carting supplies.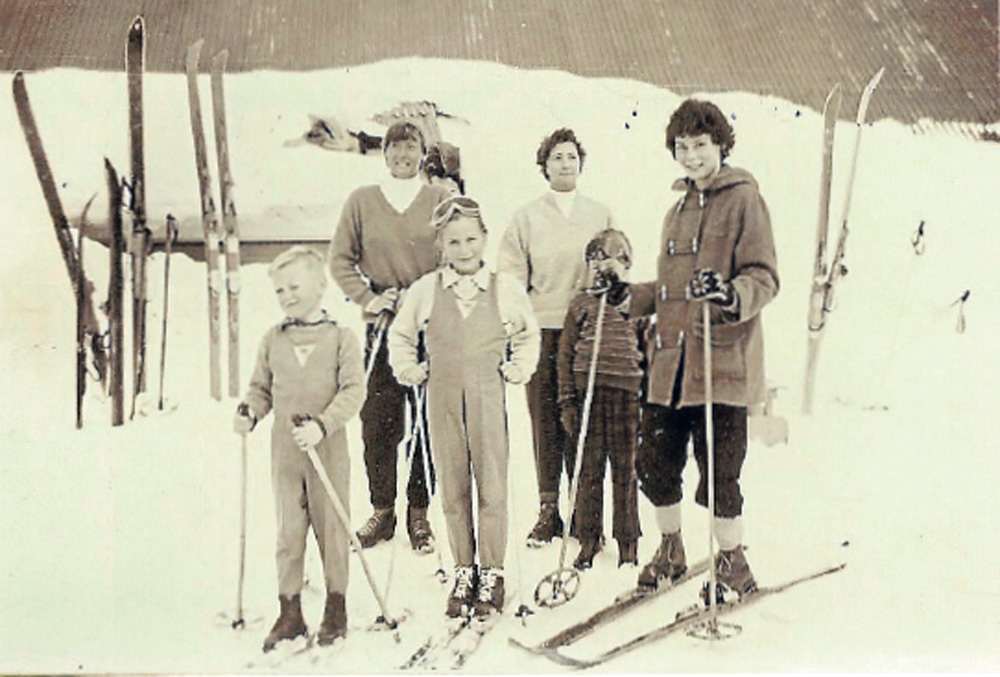 FAMILY FUN
Glen Gannon, Heather Smith, Chris Gannon, Topsy Smith and Carol Stewart out the front of the old lodge in 1960.
"It was a great place for families — even when there wasn't snow we would organise activities like a beach party to keep everyone amused."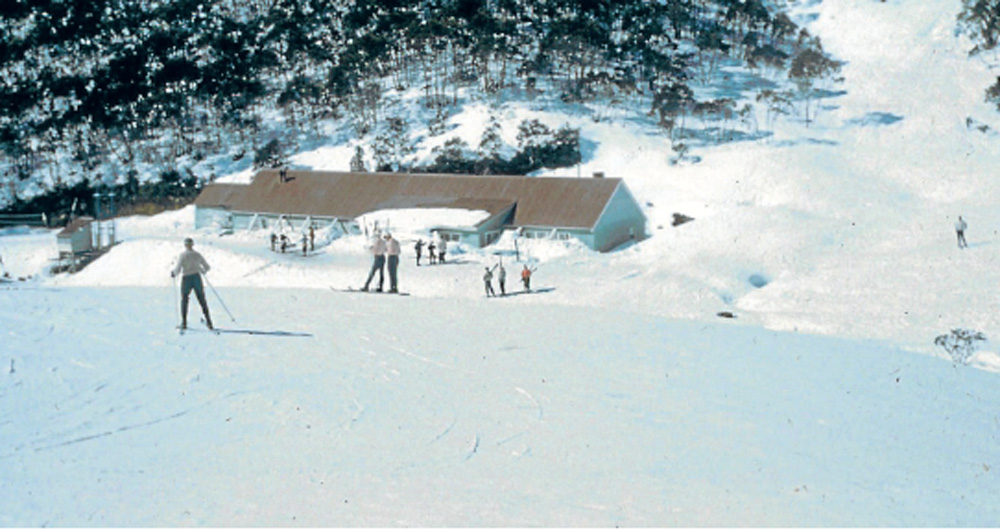 FALLS CREEK BOWL
The old Bogong Ski Club lodge was built in what was to become the Falls Creek Bowl.
The club supported the formation of a group to run the Falls Creek Village ski tow and assisted with accommodation for the operator.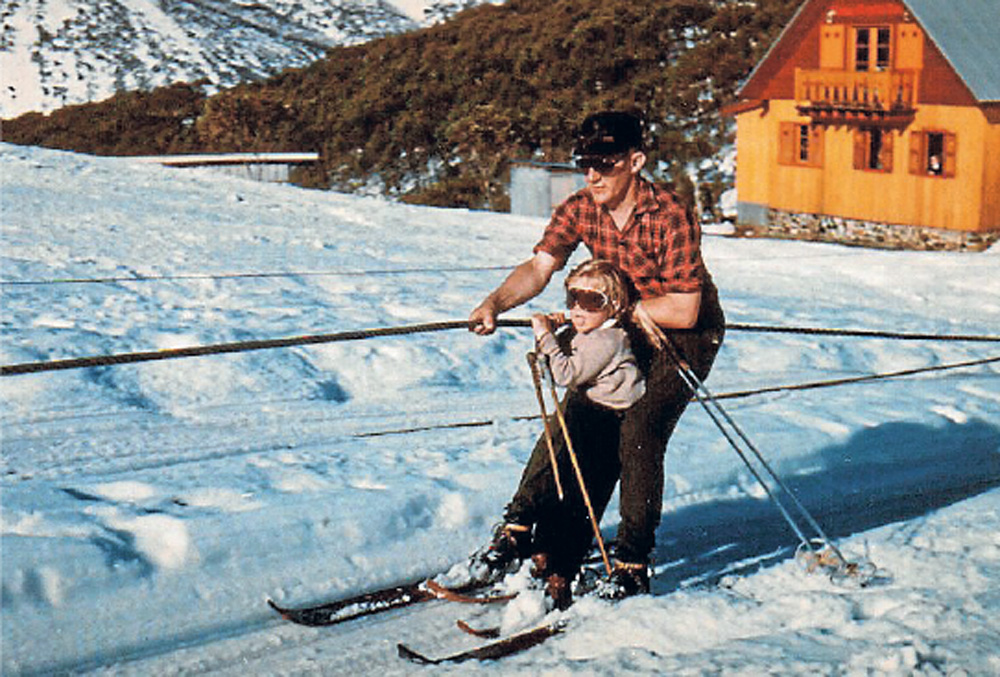 SKI TOW
Bill Minty helps Heather Minty on the tow rope.  In the background is the Snow Crystal Inn.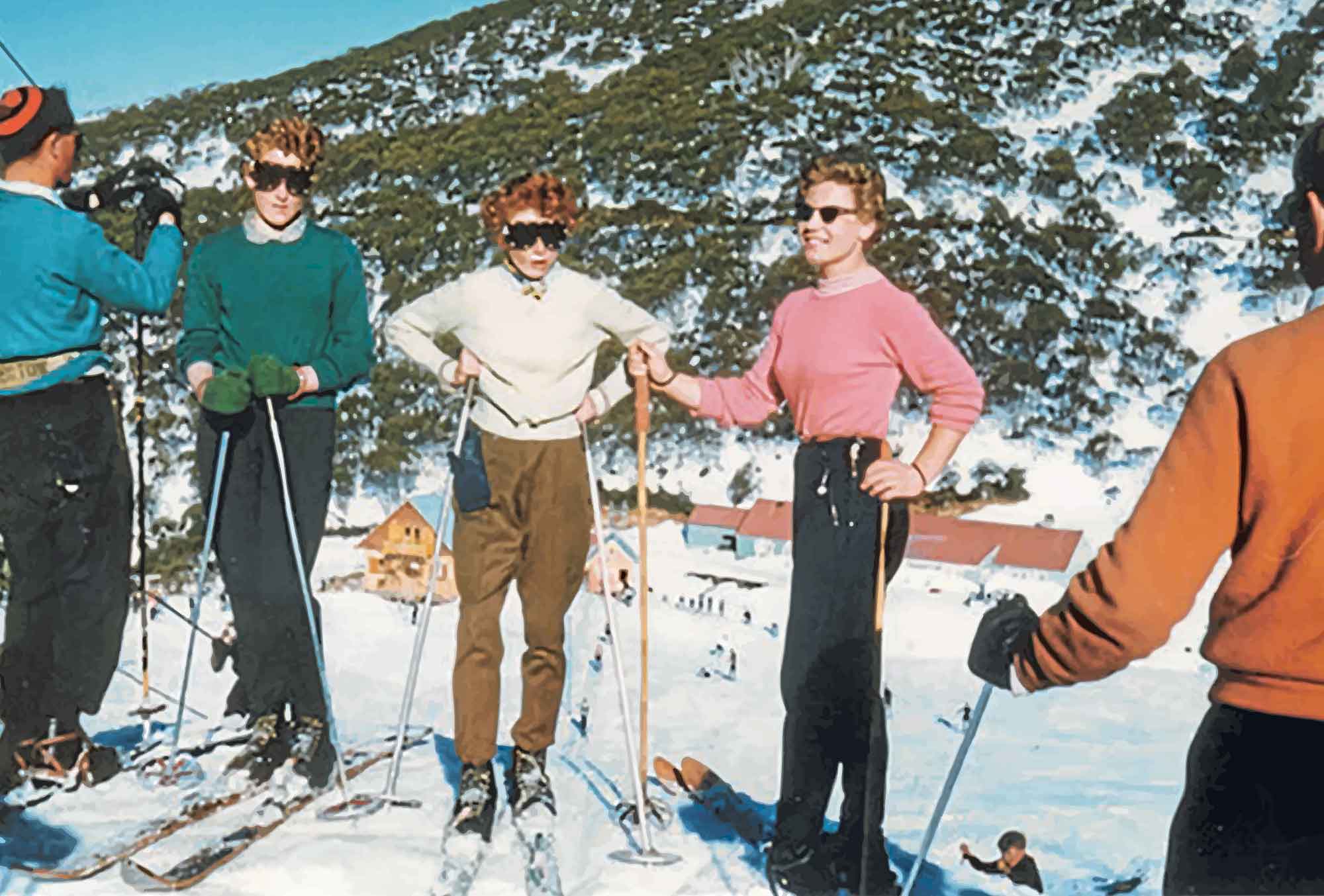 TOP OF THE TOW
Kevin Shoebridge, Marg Martin, Anita Martin, Lorraine Smith and Julian Brown at the top of the tow in the 1960s.
The spirit of the Bogong Ski Club remains as vibrant as ever and you cannot help thinking those early members who sat around by a roaring fire all those years ago would be smiling with satisfaction today.